We are one of the leading Architectural consulting firms in Oman established in 1993. Our full spectrum of services include planning, innovative designs, supervision and project management.
Ours is a multidisciplinary staff that includes architects and engineers that are certified by The Oman Society of Engineers. Our staff is committed to providing professional services by being communicative, transparent and to provide cost effective, sustainable solutions factoring energy and environmental considerations. We achieve this by listening to and understanding our client's and market's current needs and anticipating their requirement in future. As Norman Foster stated "As an Architect, you design for the present with an awareness of the past for a future that is essentially unknown".
To assure our clients and their project's success, we adhere to highest quality and safety standards laid down by The Ministry of Housing, Municipality building codes, Royal decrees and laws bearing in mind the budget constraints to provide maximum client benefit. With two decades of extensive construction, site knowledge and an eye for detail we exceed our clients expectations with superbly executed projects. Our projects include and are not limited to residential and commercial complexes, shopping malls, hotels, community halls and mosques.
We have designed and supervised international projects in Europe and South East Asia , of which the Grand mosque in Phnom Penh, Cambodia acclaimed the Royal order of Monisaraphon presented by the Prime Minister of Cambodia
Our range of clients include real estate developers, corporates and individuals.At Nadan, we completely believe in working towards and valuing the Client – Architect relationship.
Our commitment and concern for the client's financial success has gained us their respect, trust and recommendations. On this solid foundation, we have had the privilege to design, build and leave behind a legacy, to cherish and remember. These designs and buildings reflect our belief that architecture affects every aspect of life and moulds the way society interacts.
"We design, build and supervise" – This is what we love and know best.
Hassan Mohamed Al Amry
Mustafa.S.Zalotrawala
"Duis aute irure dolor in reprehenderit in voluptate velit esse cillum dolore eu fugiat nulla pariatur. Excepteur sint occaecat cupidatat non proident, sunt in culpa qui officia deserunt mollit anim id est laborum."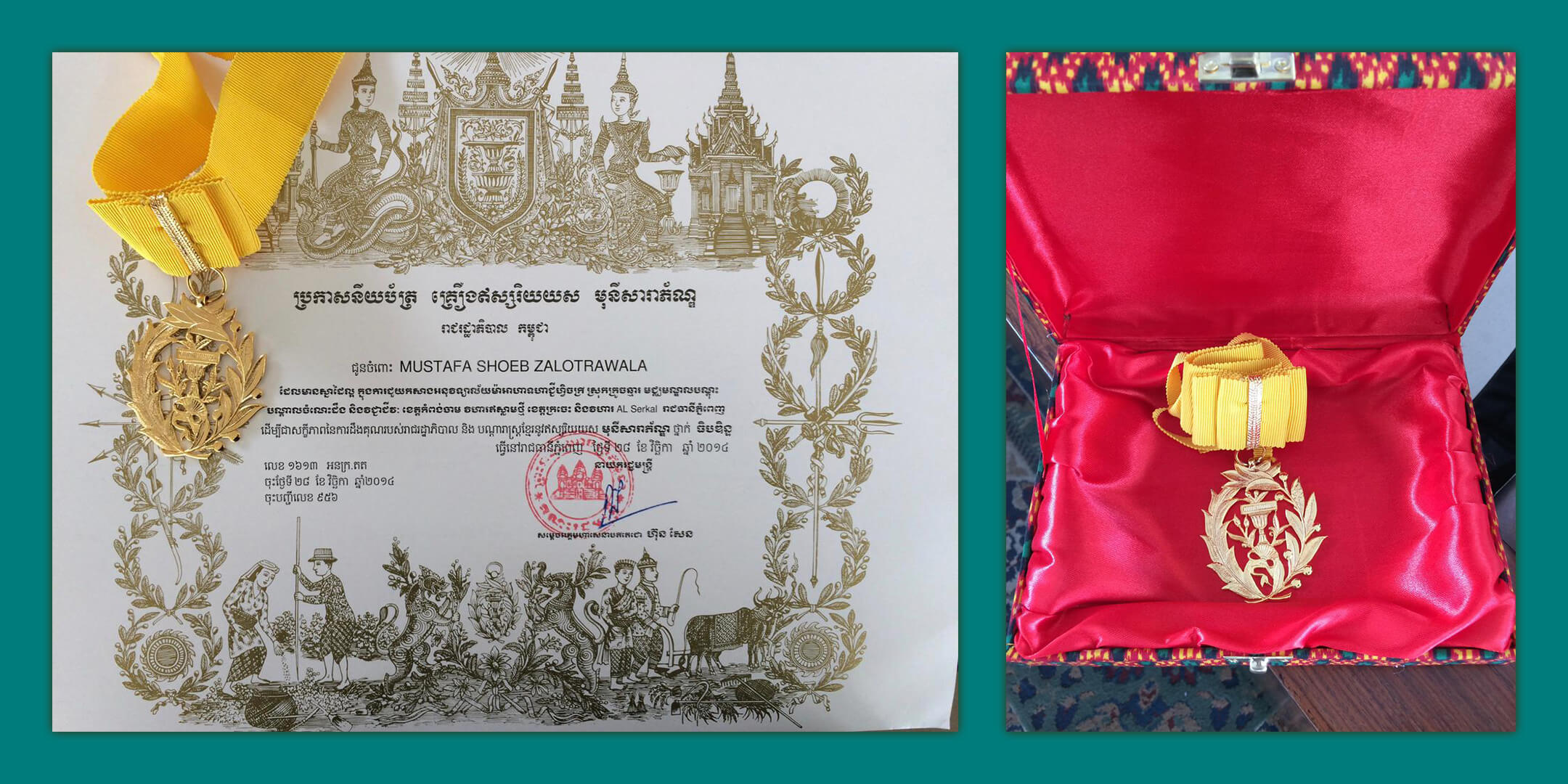 Kingdom of Cambodia Royal Order of Monisaraphon, level Thibadin (Commander) Presented By Samdech H.E. Hun Sen Prime Minister Of The Kingdom of Cambodia To Mustafa Shoeb Zalotrawala For Alserkal Grand Mosque at Phnom Penh on 27th March 2015